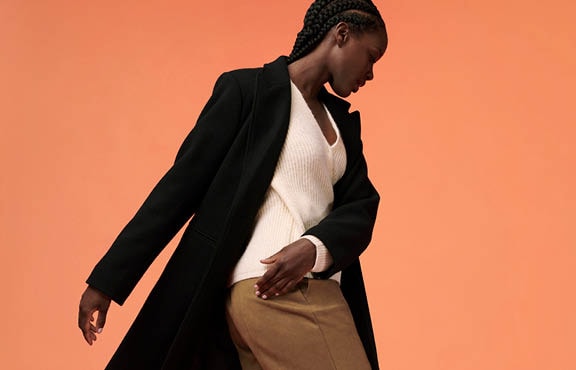 Joe Fresh Affiliate Program 
Our affiliate program lets you advertise one of Canada's most popular brands. Take advantage of this opportunity to monetize your website or blog! 
Fresh Creative 
Regularly updated ad banners and links. 
Product Variety 
JoeFresh.com offers a variety of apparel and accessories for women, men, kids, toddlers and babies. New products hit our site weekly and exciting campaigns and stories pop up regularly, creating a fun and engaging shopping experience for your audience. 
Added Value 
As the online counterpart to one of Canada's most popular apparel brands, JoeFresh.com offers a broad selection of in-demand products. Our assortment spans diverse prices, sizes, and trends so there is something for every shopper and budget.   
Exclusive Promos 
Drive more sales with unique offers by taking advantage of our best sitewide offers and exciting markdowns. 
Affiliate Program Details 
JoeFresh.com has partnered with Commission Junction, a global leader in affiliate marketing, to create a robust program that will help you achieve your goals. Our commission rate varies between 0.5% - 5%, depending on the collection. With a high average order value and a substantial conversion rate, we are confident that you'll be successful as a publisher. 
As a member of our affiliate program, you'll have access to a variety of links (banner, text and product catalog) that you can use to promote our products. In addition, you will receive periodic newsletters outlining our current promotions, exclusive offers, and upcoming events. So, don't wait and start making money right away! 
How to Join 
It's easy and free! Fill out the online affiliate program application on Commission Junction. Joe Fresh will review your affiliate program application within 5 business days, then you'll be notified by email if you've been accepted. Once you've been accepted, you may begin advertising Joe Fresh as a partner and earn commissions immediately. 
Note: our advertiser ID on Commission Junction is 5841364